Due to inclement weather the Institute will cancel classes,Tuesday 1/29.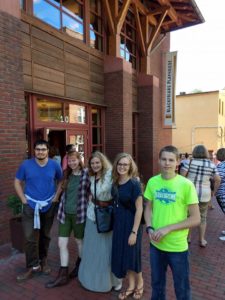 The Institute is building up a community of young students focused on preparing for college and deepening roots in the Christian worldview.
Geneva Scholars take up to 12 hours of dual enrollment studies including six hours of worldview centric courses such as Great Books, Critical Survey of Worldview, Psychology, OT/NT Literature. The remaining hours serve to meet important college credits in the areas of English Composition, History, Math, etc. The first seven qualified students to commit to the 2019 program will receive full scholarships*
In addition to the academic studies, the Institute serves to build a community of students working toward common goals. Students will have opportunity to fellowship through both cultural (symphonic concerts, plays, etc.) and recreational events.
For more information contact Dean Walker at (919) 245-7016 or info@genevainstitute.org.
* Program admission requirements apply.
A reminder regarding our inclement weather policy. If possible, we will have an announcement regarding closing posted here (genevainstitute.org) by 7:30am. To receive an update to your email for Institute announcements, add your email address to the subscribe box at: http://genevainstitute.org/wp/blog/category/announcements/. If anyone is not able to check that posting, they may text or call (919) 245-7016.