Welcome to the Geneva Institute of Christian Thought.
We are dedicated to providing education options from a Christian worldview. Our primary focus is on training young men and women for higher education and life. We offer dual enrollment and adult studies classes through a partner relationship with Bryan College, and through other opportunities such as HS co-op classes and other special events.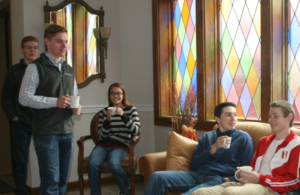 The Geneva Scholars Program: Do you desire for your student to deepen their roots in a Christian worldview while preparing for college? Would you benefit from a full scholarship to do so? Find out more
Please explore our site and make sure to contact us with any questions.
Learn about the goals and mission of the Geneva Institute.
Explore our Dual Enrollment curriculum
For more information, please contact Dean Walker at info@genevainstitute.org or (919) 245-7016