This summer the Institute is hosting two three-week mentorship based study programs for juniors and seniors in high school,  college students, and up:
Responsible Engagement (part 1): The Christian and Culture (June 11-29)
Responsible Engagement (part 2): Truth and the Christian Life (July 9-27)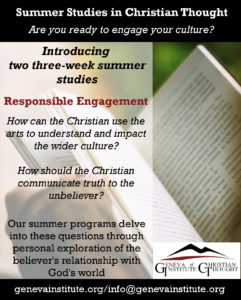 Gain a vision for the Christian life through in-depth discussion and personal exploration of the believer's relationship with God's world.
We believe that ideas have consequences and that an understanding of the relationship between ideas is highly beneficial in combating worldly ideas and building a Christian culture.  Four years of college studies often amounts to four years of bombardment from worldly teaching and lifestyle.  Are our children prepared to counter the ideological battle that awaits them, whether in college or the workplace?  Will a day of lectures, or even two weeks be enough? It is our hope not only to provide opportunity for students to form the knowledge base they need through engagement in in depth discussion with men and women who have studied our faith and the culture deeply, but also to foster both peer and mentor relationships that extend beyond their summer studies.
(We will help arrange host family housing for out-of-town students)
What is Our Mentorship Model?
The Summer Studies mentorship model is designed to tailor the course of study to each student's interests and give them a chance to participate in robust discussion with the teachers and their fellow students.
The week begins on Monday two lectures  and a group dinner allowing the students and teachers to exchange thoughts about the subject matter while they eat.
On Tuesday and Wednesday students meet with a teacher one on one* to discuss the lecture and reading material, assign projects for the next week, answer questions, and tweak the study program to best fit the student's interests.  Then, a group discussion is held in the afternoon with one of the faculty members. On Tuesday, also, the third lecture of the week is held.
Thursday provides the final small group discussion of the week which incorporates all the students and one or more faculty members.  It begins early in the afternoon with a time of group prayer.  After which discussion begins.  Supper is served by the Institute and discussion continues into the evening.
Friday is left open for students to read and study.
We believe that this model will provide the students with an opportunity to delve more deeply into and gain a better understanding of the topics of study,  As well as forge long lasting, constructive, friendships with both faculty and fellow students.
*  Note: one-on-one meetings will never be mixed gender without an additional party for accountability
Speakers: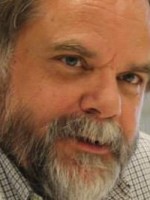 John Hodges is the Director for The Center for Western Studies. Mr. Hodges is a conductor and composer, holding degrees in Music from the University of Maryland (B.A) and Indiana University (M.M.).  He served as Music Director for various symphony orchestras and church music programs in Memphis from 1983-2009.  He also held the position of Associate Professor of the Arts and Cultural Apologetics at Crichton College where he taught art and music history, philosophy of the Christian Faith, directed theater, and founded and directed the Institute for the Arts and Cultural Apologetics.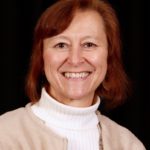 Dr. Charlene Thomas has taught humanities and art history and art history at Milligan College since 1981. She holds degrees from Virginia Polytechnic Institute and State University (Ph.D.), East Tennessee State University (M.A. English, M.A. Art History), Milligan College (B.A.). In addition to her classroom instruction, Dr. Thomas enjoys leading art history tours and providing Christian counseling.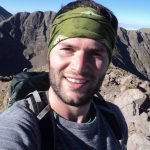 Douglas Douma (trailname, Banzai) is a graduate of the University of Michigan, Wake Forest University, and Sangre de Cristo Seminary. He is a ordained minister in the Reformed Presbyterian Church – Hanover Presbytery serving as Assistant Pastor at Dillingham Presbyterian Church, and is the author of "The Presbyterian Philosopher – The Authorized Biography of Gordon H. Clark." He completed a northbound thru-hike of the Appalachian Trail in 2013.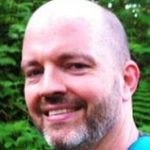 Patrick Hines is pastor of Bridwell Heights Presbyterian Chruch in Kingsport TN. He is passionate about presuppositional apologetics, particularly that of Greg Bahnsen, speaking regularly on the relationship of apologetics to evangelism. In addition to preaching and teaching, Mr. Hines is an accomplished musician often delighting his congregation and friends with impromptu piano performances.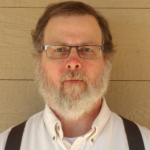 Dean Walker is the Executive Director of the Geneva Institute of Christian Thought. He holds degrees in philosophy of religion (Th.M.) and Christian apologetics (MDiv specialization).  When he is not challenging his students with impersonations of various existential philosophers, Mr. Walker enjoys hiking and tending the responsibilities of homestead and family.
Tuition:
Segment 1. The Christian and Culture: $1290.00 (includes live Shakespeare play and trip to Washington D.C.)
Segment 2. Truth and the Christian Life: $390.00
Discounted combined package: $1590.00
(SCHOLARSHIP OPPORTUNITIES! Click here: Summer Studies Scholarships)
For more information or to request an application form please contact Ginny Walker at ginny.walker@genevainstitute.org